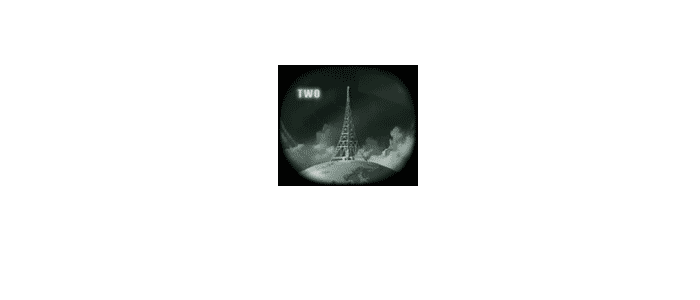 May 2012
Leyla wrote a play about her year teaching in Lubbock, TX. Here's the video of a shortened version that was performed as a work-in-progress in the Plus One Solo Festival in New York City May 6 & 7, 2012:


January 2012
Leyla won the Gold Award in the Music Video category at the California Film Awards for her music videos to Franz Schubert's Winterreise.

September 2011
The first installment of Leyla's experimental film trilogy "Winter" has various screenings around the country including the Big Apple Film Festival, NY, Santa Rosa Film Festival, CA, and the Independent Film Festival, FL.

August 2011
Eric starts graduate school at NYU for Cinema Studies. He also finishes his video documentary blog about record dealing: Portrait of a Record Dealer.

July 2011
The final chapter of the book "Enacting History" is devoted to her production "Secret Histories: Oxford" (edited by Dr. Rhona Justice-Malloy and published by University of Alabama Press).

May 2011
Leyla's prose piece "Flatlining in the Flatlands" is published in an anthology called "Wild Words" (Piquant Press, Canada).

January 2011
Leyla creates a blog to show pictures and videos from her recent trip to Iran: Leyla's Iran Trip.

April 2010
In the Fall, Schafler Gallery in Brooklyn includes some of Leyla's work (two videos and one large mixed media work) in their 25th anniversary special exhibit.

March 2009
Leyla is an Assistant Professor of Theatre and Film at Texas Tech University. She has a chapter published in the upcoming book "A Way Out of No Way: Arts and Social Justice in Education" and is presenting papers at two international conferences: Theatre Applications Conference at the Central School of Drama in London and the Diversity on the Arts Conference in Belfast, Ireland. She has been interviewed for two upcoming books: "Enacting Histories", published by the University of Alabama Press and "Undesirable Elements" published by the Theatre Communications Group.

November 2008
Leyla is teaching theatre at the Univ. of Mississippi.

April 2008
Leyla writes and directs the documentary theatre piece called "Secret Histories: Oxford" in collaboration with Ping Chong & Co..

November 2007
Eric continues to work on his documentary about a record collector and dealer specializing in gospel. Eric's interest in all things southern leads him to enter the Masters Program in Southern Studies at University of Mississippi, Oxford. Leyla and Eric move to Mississippi. Leyla interviews people for a documentary theatre piece specific to Oxford, Mississippi (opening in April).

April 17, 2006
Eric takes three trips down South filming footage for his feature-length documentary on gospel record collecting. Leyla works for 3 months on editing a 12 DVD series on teacher training for Linklater Voice Teachers.

June 30, 2005
After finishing the Rome tour, Leyla is on tour again with Ping Chong & Company - this time to a Colorado Theatre Festival. She also writes, direct, and performs in another show for Lincoln Center Institute, NYC. Eric continues working on life story videos, one about a Holocaust survivor and one about a survivor from the Shanghai ghetto.

May 12, 2004
Eric's latest activities include assistant editing credits on three films currently premiering at the Tribeca Film Festival in New York: "Boriqua," "The 24th Day," and "Satan's Little Helper."

Leyla was last seen in France performing with Ping Chong and Company as part of the year long festivities in Lilles, this year's cultural capital of Europe. She will perform "Undesireable Elements" again in Rome this October. Currently she has been busy writing and directing a show about war refugees called "Secret Histories" for Lincoln Center Institute this summer. This show will also have a run at the Clark Theatre for public school audiences in the Fall.

November 17, 2003
Leyla will be performing with Ping Chong & Company this December in France in Undesirable Elements/Secret Histories.

Eric has just finished doing sound post production on the new Scott Speedman movie 24th Day.

Eric and Leyla just taped and edited the Brooks Brother's 185th Anniversary (featuring Katie Couric, Wynton Marsalis, and Mayor Bloomberg)

June-August, 2003 We've been busy creating all kinds of wedding videos and event documentaries. More news to come!

March 14th, 2003
Leyla is currently working on an animation segment for the upcoming movie "The Pink House" starring Heather Matarazzo ("Welcome to the Dollhouse") and Zack Ward (television show "Titus"), music by Squirrel Nut Zippers.
Also, one of Leyla's animated films ("Body and Soul") was included in the New York Underground Film Festival recently, as well as the Un-American Film Festival in New York City.

Eric has been doing hundreds of voice overs for sound research and development for Toshiba EMI voice activated navigational systems.